Welcome
The leadership and members of Suitland Road are pleased and thankful that you have decided to visit us online. Please take time to click through the pages and have a look at us along with the many services we provide to our members and community.
Our mission
Our mission is to serve God through the teaching and preaching of the Gospel of Jesus Christ.
Sunday Services
9:30 am - Sunday School 11:00 am - Morning Worship 6:00 pm - Evening Worship
Wednesday Services
12 Noon & 7:00 pm - Bible Study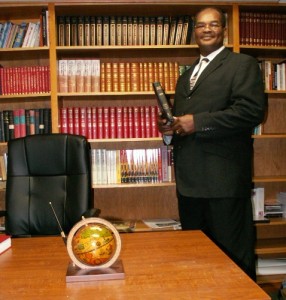 Edward L. Maxwell Sr.
---
Was born in Oklahoma City, Oklahoma. His father served as an Elder of the Green Pastures Church of Christ in Spencer, Oklahoma. He has a wife of 37 years Jacqueline, and two sons Edward Jr. and Clifton..
2017 New Year's Eve Services
Suitland Road Church of Christ will be bringing in the new Year with worship, singing, and a message from the Lord. Join us Sunday, December 31. More details can be found
here.

For God so loved the world that he gave his one and only Son, that whoever believes in him shall not perish but have eternal life.